Half Past Yellow is proud to finally announce Trading Time - the not so secret game we've been working on and posting about! Check out the announcement trailer below:
Trading Time is being published by Merge Games and will be available on PC and all major consoles!
Free Prologue
As an additional bonus while you wait for the full game, we've created a free Prologue for you to play right now as part of the Steam Next Fest!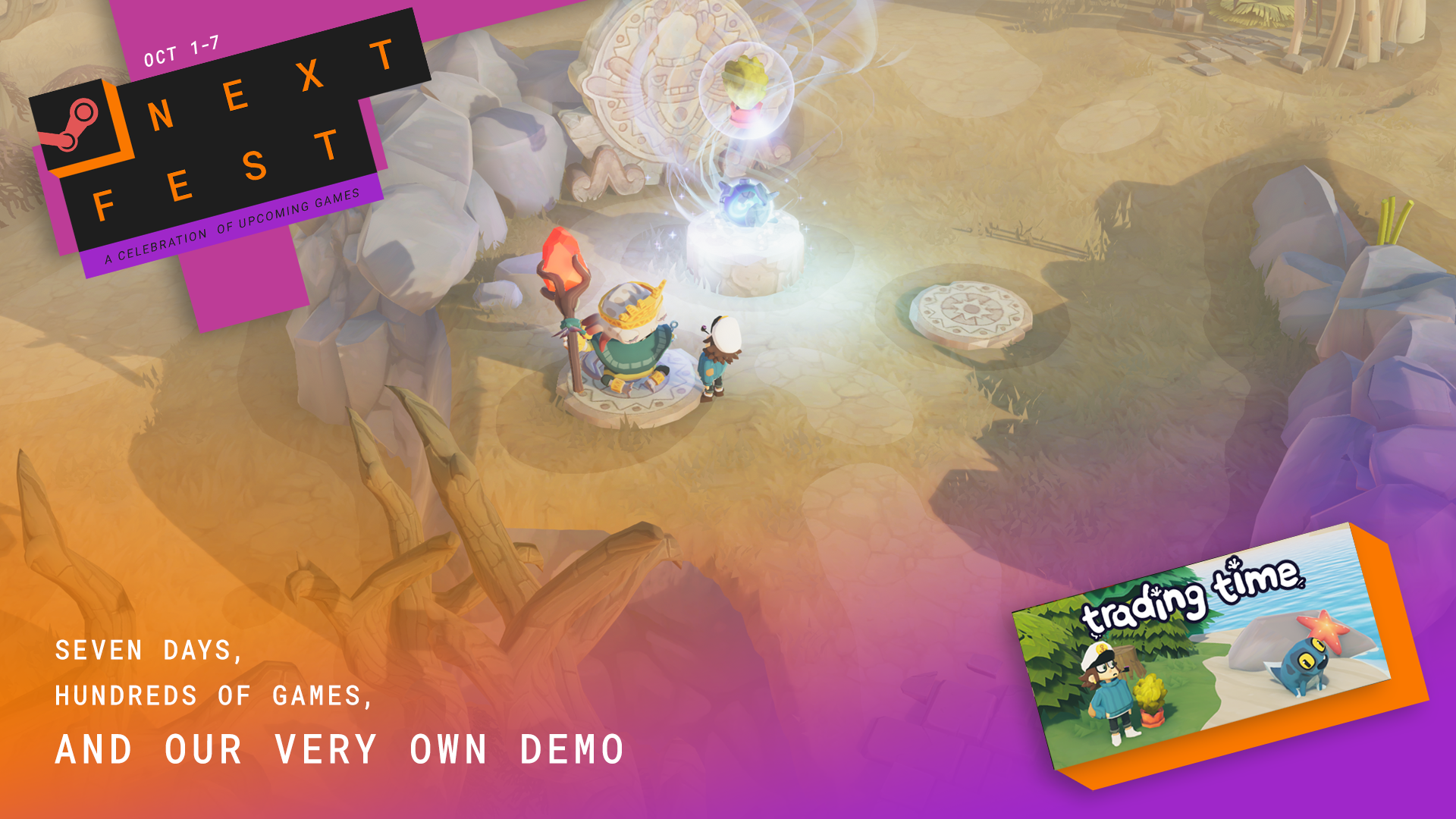 Play the prologue and wishlist Trading Time on Steam here!
As always, we want you to come hang out with us and other fans on our Discord Server! Let us know if you find the secret thing...
---
---