Thank you for playing Time on Frog Island!
Games take a monumental amount of time and effort to develop, and releasing is a scary moment for any studio. The community response to the game is everything we hoped for and more, seeing players enjoy their time on Frog Island has been so rewarding for us, and hearing fun stories from friends and fans never gets old. We hope this is just the first of many Half Past Yellow adventures that fans enjoy.
For those of you who haven't picked up the game yet, Time on Frog Island is part the winter sale on all platforms so there has never been a better time to buy!
Time on Frog Island is on sale digitally on:

To the moon!
Time on Frog Island has also just launched on Amazon Luna as part of the Luna+ subscription bundle. This is the 8th platform that Time on Frog Island has been released on, and we are so excited to see what Luna users think of the game!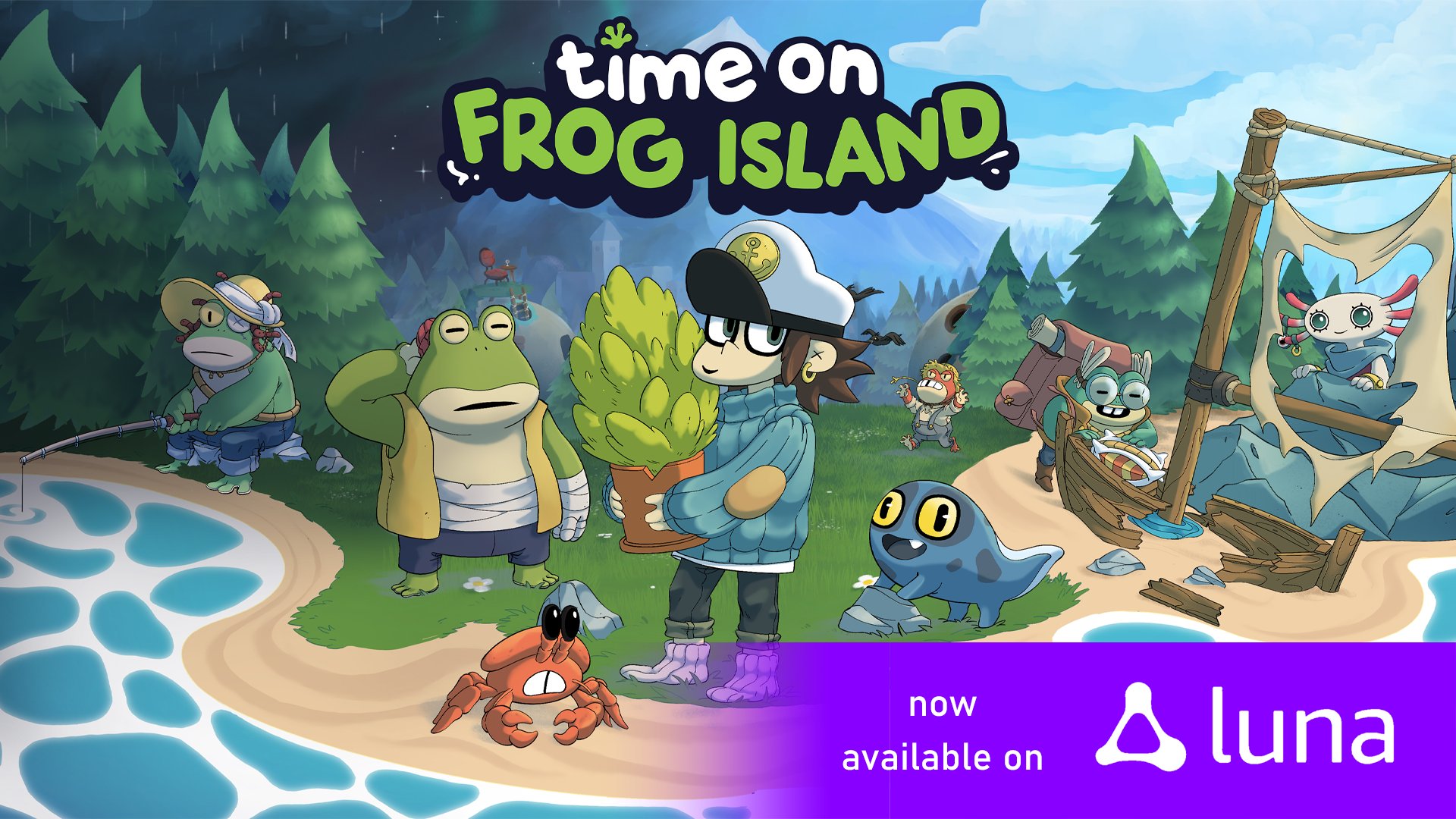 Patched up and ready to go
As of mid-November, our first bug-fixing patch for Time on Frog Island was released across all platforms. It took a while to make it onto consoles due to some logistical issues on our side, but everything is up and running now with everyone on the same version of the game.
The patch fixes a few niggling bugs seen around the island, plus some bigger bugs associated with The Merchant and The Blacksmith schedules not being properly updated. We have also fixed a bug blocking some players from getting the Frogs Legs, Sea Legs, and Yeet trophies/achievements (sorry about that trophy hunters).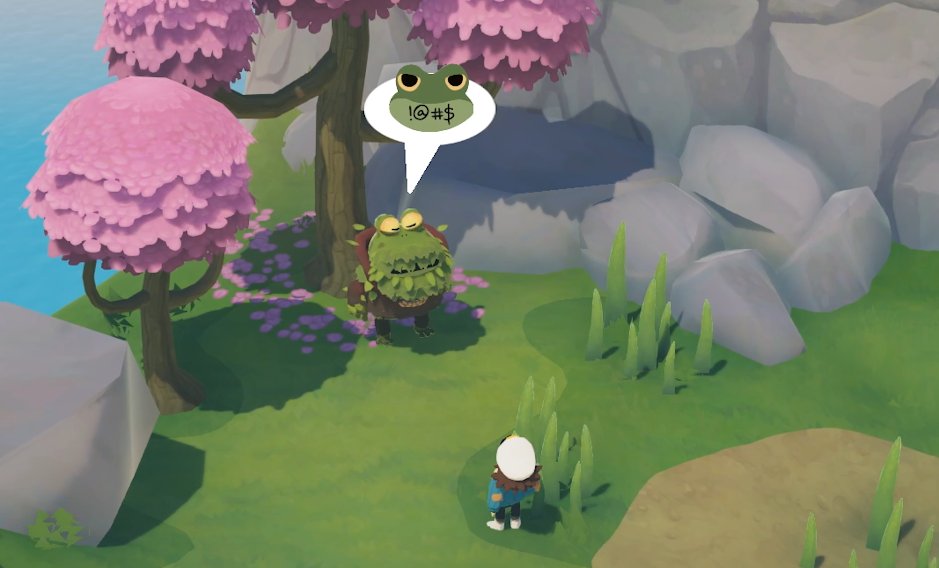 Time on Frog Island OST now available!
It is now possible to take our cosy island vibes with you wherever you go! The Time on Frog Island soundtrack is now available for purchase on Steam. We don't have a timeline yet, but we would like to bring the OST to other platforms (such as Spotify) as well. Let us know which ones you use! We will keep you posted on that progress.
What is next for Half Past Yellow?
At Half Past Yellow, we are consistently curious about different genres and technology. We will always bring the same HPY charm and style to all of our games, but each project will be different to the one that came before. We are really excited for 2023, production has already begun on our next project and we can't wait until we get to show it off. Until then you will just have to keep your eyes peeled! 👁️
See you on the other side!
That's it for now! From all of us here at HPY, we hope you have a relaxing holiday and a great year ahead of you!
---
---