Description
Half Past Yellow is an independent studio based in Copenhagen, Denmark. Unofficially formed in 2014 by a group of four friends who met during an academic exchange. Since then the team jam together as often as they can and have worked together on multiple personal projects and client projects.
History
Before HPY
The Half Past Yellow team is made up of three close friends; Gian Dbeis, Max Wrighton, and Remy Stuurwold. They first met each other during the EUCROMA academic exchange in Copenhagen in 2014. The team bonded over a love of local multiplayer games and spent their free time building games together. After completing their respective degrees the group returned to Copenhagen in 2015 to work together and start the company.
After HPY
As a company Half Past Yellow tries to make cool games whenever they have the time. The group enjoy attending game jams around Europe when they have the time but spend most working days developing their own games and doing the occasional client project. Half Past Yellow are currently developing their first commercial title: Tiny Tomb, in partnership with Tiny Corp.
Logo & Icon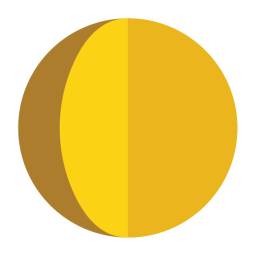 Awards & Recognition
"Winner - Best Google Cast Game" Nordic Game Jam, 10 April, 2016
Selected Articles
Combines all the excitement of probably breaking your phone and the joys of ragdoll physics

Jess Joho, Kill Screen
Additional Links
@GDbeis

Follow Gian Dbeis' private twitter account twitter.com.

@MaxWrighton

Follow Max Wrighton's private twitter account twitter.com.

@r3mzo

Follow Remy Stuurwold's private twitter account twitter.com.
Team & Repeating Collaborator
Gian Dbeis

Max Wrighton

Remy Stuurwold
Contact
Inquiries

Twitter

Facebook

Web